So pretty much a lot of people didn't see that coming especially how the first game was ended but let's face it people this particular game was and still the best first shooter puzzle we ever played thank to the challenging puzzles and one character who made this game lovable and desirable for more I present you Portal 2 for (X360, PS3 & PC).
The highly anticipated sequel to 2007′s Game of the Year, Portal 2 is a hilariously mind-bending adventure that challenges you to use wits over weaponry in a funhouse of diabolical science. Using a highly experimental portal device, you'll once again face off against a lethally inventive, power-mad A.I. named GLaDOS. And this time you won't be alone. Meet an expanded cast of characters as you think your way through dangerous, never-before-seen areas of Aperture Laboratories. Break the laws of spatial physics in ways you never thought possible, with a wider variety of portal puzzles and an expansive story that spans a single player and co-operative game mode.
Got interested so let's talk about the graphics and effects the graphics looks the same to me but more sharp yet simple & clean graphics as expected from current generation consoles I believe the game atmosphere became much better than the first game and don't worry about the sound effect they didn't neglect this feature at all.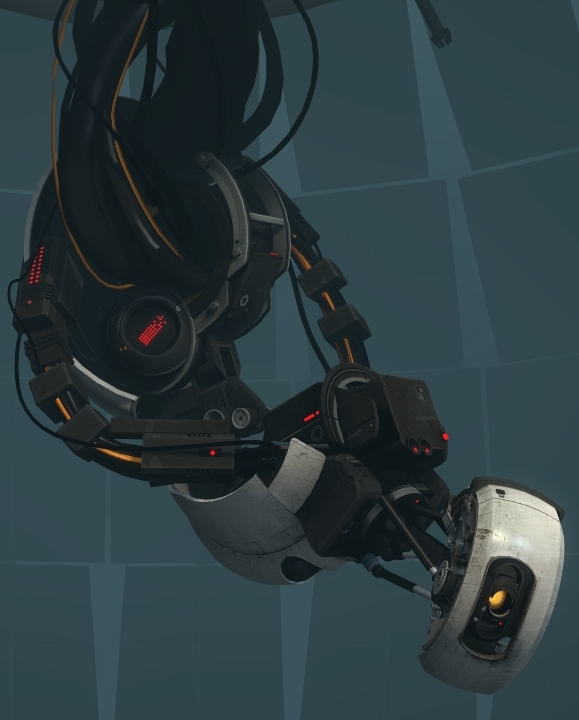 Well I wanted to talk about the characters here but I have only two as I see but I think GLaDOS will be the star of this paragraph don't you think we all fallen in love in her character sure we may put aside her mean killing us intents but hey pretty much she made the game more and more exciting than ever.
The music well there isn't much but when you finish the game and listen to it in the cast and credit screen I'm sure you will become addicted to the song as I did so the rest of my buddies who played the game.
Finally I have to say Portal 2 might be one of the best games this year I enjoyed playing this game to the fullest and very recommend from you to buy the game if you played the old one as for the rest of you who didn't played it maybe it's better for you to play the first one if you could trust me you won't regret if you played the first one and you will understand the hype that came from it… so the game is amazing and it got 9.6/10.